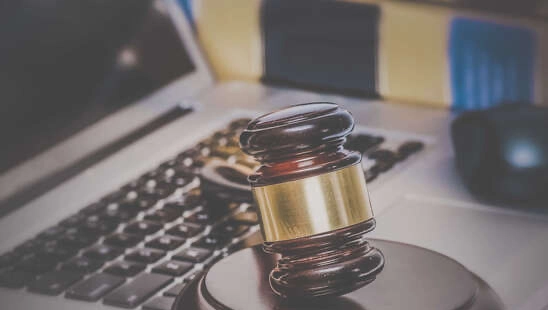 The future of IT is in the cloud. Indeed, 88 percent of UK businesses use cloud-based services to carry out their daily activities. Even in the legal sector, an industry that traditionally abhors change, firms are realising the importance of this technology.
Almost three-quarters of lawyers agree that their profession is not well suited to change. Even though 92 percent of lawyers think IT investment is essential, only 52 percent actually make use of services such as the cloud.
It can be an uphill battle to persuade partners that the cloud can benefit their business. Here are a few reasons why your law firm should make the move.
1. Increased data security
Almost two-thirds of lawyers cite security concerns as a reason for not adopting the cloud. The great IT myth of our time is that the cloud is less secure than on-premise storage. In reality, major cloud storage providers have security equal to or better than most enterprise data centers. Indeed, by 2018 Gartner predicts that businesses with properly implemented cloud tools will experience 33 percent fewer security failures.
2. Increased mobility and efficiency
Mobility and efficiency are the main advantages of the cloud. Cloud services are relatively cost effective, with a quick set-up. Cloud storage can scale alongside your firm; as you get more clients (and therefore more data) you can increase your capability.
It also enables flexible and mobile working. If you are at a client's office, or even in the courtroom, you can access everything you need in the cloud across devices. For example, if you need to quickly access your notes on a judicial decision you can do so, anytime, anywhere.
3. Reduced downtime
If your servers go down, you don't just lose revenue and data. Your brand image, as a reliable source of legal advice and services, can suffer a considerable blow. If your clients can't trust you, your firm is in trouble.
Having monitored cloud services reduces the chance of downtime for your firm. IT professionals with expert knowledge of the hardware and software in use monitor and maintain the cloud resources, resolving any issues that occur.
4. Data analytics
The cloud lets your firm become more focussed on data analytics which can offer a 'faster route to insight-driven decision-making and business outcomes'. This allows you to view data which can help track metrics that benefit business growth and help you become more efficient.
The precedent has been set, embrace the cloud today
The legal industry functions on the principle that decisions are evidence-based. The cloud can increase profits for partners through avoiding the fines associated with data breaches and the revenue lost during downtime. It also improves firm performance through better working practices and data analysis capabilities.
In short, the precedent is clear, embrace the cloud today for a better business.