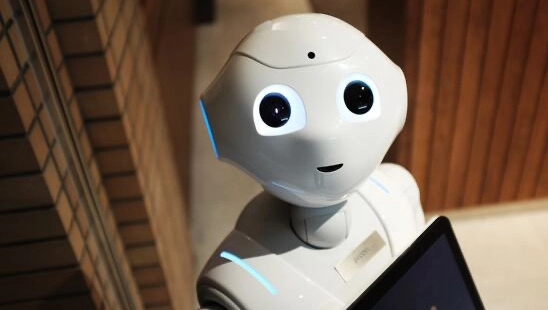 2018 has seen unprecedented change in hiring habits, working values and the ways businesses are run and managed. With tech developments, HR advances and even commercial strategies being reviewed and improved, we're seeing a number of emerging workplace trends that are set to change the future of work.
Here are five of the most important trends set to shape the modern workplace in the coming months.
Workplace trend #1: embedded AI
As part of the World Economic Forum's "Global Shapers Study", surveyed millennials cited AI (Artificial Intelligence) as one of the hottest technological trends.
Chatbots were mentioned specifically in the report and are predicted to become a regular feature in the workplace throughout 2018. Companies are using Chatbots as personal assistants for on-demand customer support, mining data, streamlining business processes, recovering product information and answering employee questions.
Workplace trend #2: companies focus on upskilling current workforce
We're living in an age of rapid growth and technological change, which is having a dynamic impact on our current workplace. At the time of writing, 823,000 job openings in the UK remain unfulfilled (up from 761,000 during the same time period in 2016).
Businesses are struggling to find the right workers and, as a result, this has slowed down growth in the economy. As economic change occurs faster than ever before, the half-life of a learned skill is now only 5 years. Because of this, companies are evolving their internal business practices to upskill their current employee base.
In a bid to develop faster, more efficient company-wide learning strategies, businesses are turning to cloud technology. Whether your workforce is based remotely or in the office you can deliver, engage and track their progress through centralised applications.
Here are a few of our favourites:
Workplace trend #3: mental wellness is prioritised
Mental health issues are the cause of 12.7% of ALL sickness absence days in the UK.
As a result, companies have started to have serious conversations on the topic of mental health. A major part of de-stigmatising mental health in the workplace is creating a climate where employees feel they can disclose their condition to their line manager.
One firm that's created a culture of openness around mental health is Barclays. The banking giant encouraged their staff with mental health issues to come forward and talk about their experiences on the organisation's intranet.
"It has normalised the conversation and demonstrated that employees at all levels are being supported. It also demonstrates that you can have mental health issues and have a fulfilling career and be a valued member of the organization."
Poppy Jaman, Program Director for City Mental Health Alliance
It began with nine colleagues on the Barclays Reach network opening up about their own personal mental health challenges and has since grown to include nearly 200 stories and more than 60,000 visits to the web page. There has been an overwhelmingly positive response to the campaign, with improvement in trust and engagement.
Workplace trend #4: digital workspaces revolve around humans
The best employers put people and their experiences at the heart of their processes. This is not only important when designing physical offices and workspaces, but also when designing digital workspaces. The software that employees use, the ways they communicate and the way that work is stored and shared must all be designed with people in mind.
With so many easy to use and cost-effective cloud applications, such as those available in Office 365, it's never been easier for employees to collaborate and communicate efficiently. A few of our favourites include:
In every workplace, we encounter everyday human problems- childcare issues, mental health and physical illnesses. As a workplace trend, the cloud has created an incredible opportunity for employees to have a better work life balance and for employers to ensure that work is getting done effectively and on time.
Workplace trend #5: consolidation will continue
Businesses are built on communication, whether it's interacting with customers and partners, or sharing ideas and meeting with colleagues. If not physically working in the same office, it's vital that employees can talk, share and interact as productively and effectively as if they were there in person.
Research shows employees are regularly using the likes of Slack, Skype and Yammer alongside approved workplace tools, resulting in a desktop that varies by employee and department, with little standardisation and management. While engagement is high, there is no way to consolidate it, making it difficult to harness or measure.
To combat this, businesses are using cloud-based suites such as Office 365, which keep data, files and applications in one secure, centralised location. With these tools, accessibility and productivity are boosted and your IT team doesn't have to worry about unauthorised software.
Making the most of modern workplace trends
Prevailing workplace trends all point towards one fact: a modern business needs a modern approach to IT.
At Doherty, we understand that our IT support can only be as good as the products we offer. As a Microsoft Gold Partner, we specialise in integrating the best Azure cloud solutions to transform your business securely, reliably and efficiently. For more information or to speak to one of our IT support advisors, get in touch today.